This three page case study explores how Lockheed Martin UK Ampthill implemented a more user friendly Quality Management system to help them change from text based documentation to a Process Library. This allowed them to create a one-stop-shop for all their policies, processes and procedures.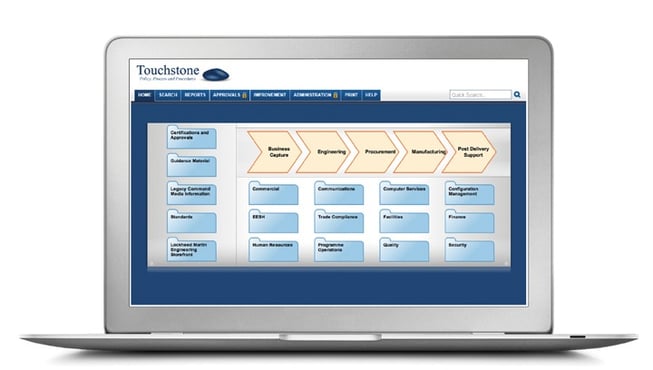 How will this benefit me?
This case study is a must read if you are considering implementing a quality management system in your organisation or are facing the following challenges:
'We need to gain ISO 9001 accreditation'
'We need an easy to understand, visual representation of our business processes'
'We are struggling to put quality at the heart of our organisation'
If you would like to learn how Triaster makes this easy, simply complete the form on the right.